Welcome
Nathaniel Mitchell, the first of five native sons of Laurel, Delaware, to rise to the office of governor of the state in the town's most renowned patriot and hero in the Revolutionary war, was born in 1753. He was the son of James and Margaret Dagsworthy Mitchell. His mother was a sister of General John Dagsworthy, a famed French and Indian War and Revolutionary War hero, now buried in Dagsboro, Delaware, which bears his name.Nothing of Mitchell's education and early life is recorded, but his subsequent achievements indicate that his early training equipped him well for his future role of outstanding public service in war and peace to his state, county, and community as well as the parish of Old Christ Church, Broad Creek, where he and his family were communicants. In addition, Mitchell proved to be a man of high courage combined with humility and deep sensitivity towards the welfare of his fellow man…
» Read MORE about Major Nathaniel Mitchell and our history
---
CURRENT OFFICERS 2019-2022
MAJ. NATHANIEL MITCHELL CHAPTER
REGENT: CAROL EVANS
VICE REGENT: CHARLOTTE HART
CHAPLAIN: CARLA HANKINS
RECORDING SECRETARY: BETH BAKER
CORRESPONDING SECRETARY: GLENDA SCOTT
TREASURER: LESLIE DONALDSON
REGISTRAR: CATHERINE HUDSON
HISTORIAN: ARLENE WALLS
LIBRARIAN: ALICE MIN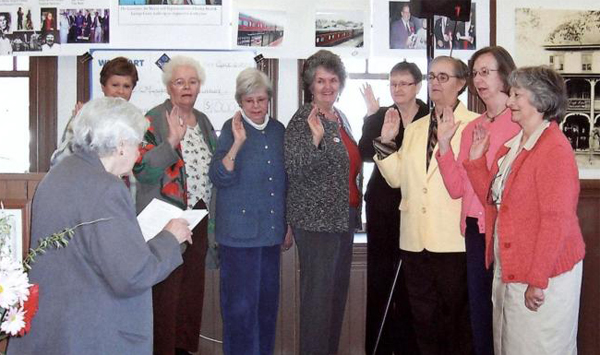 We are sworn to preserve the memory of the spirit of the men and women who achieved American independence, to promote education, and to cherish and maintain American freedom, patriotism, and the love of country.
Meetings are held on the second Saturday
September through May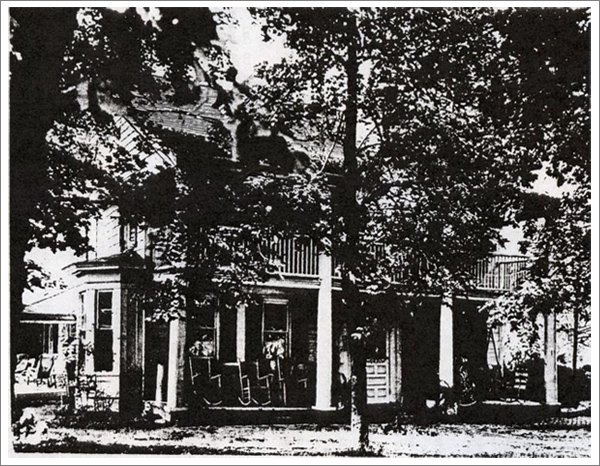 Above is a rare photograph of "Rosemont" or the "John Collins house" before 20th century renovations. It was built in Laurel in 1764 and was the home of Governor Nathaniel Mitchell.
---
Our Chapter:
Hangs a wreath during the Memorial Day services held on the square in Georgetown each year.
One of our members participates in the Gold Star mothers program in Sussex County.
Presents medals to an outstanding senior in an ROTC unit.
Presents Good Citizen Award each year to winner of an essay contest.
Sponsors a history essay award on subject chosen by NSDAR History Committee.
Individual members participate in many community projects such as: Hospice, Meals on Wheels, mentoring and literacy projects.
Several times each year we deliver fresh baked goods to Home of the Brave. We also present each veteran at the home with a small personal gift at Christmas.
Collects voluntary contributions to be distributed to the eight schools when we submit our chapter achievement awards.
Donates a copy of the American Spirit to the Georgetown and Milton libraries.
MAJOR NATHANIEL MITCHELL'S CHAPTER IS FUN TOO!
» Read MORE about Major Nathaniel Mitchell and our history
---